Discographie
Zoot Locker (1968-1971)
1. You Better Get Going Now
2. One Times Two Times Three Times Four
3. Monty and Me
4. It's About Time
5. Sailing
6. Yes, I'm Glad
7. Little Roland Lost
8. She's Alright
9. Sha La La
10. Flying
11. Mr. Songwriter
12. Strange Things
13. Hey Pinky
14. Freak
15. Evil Child
16. Eleanor Rigby
Beginnings (1971)
Mother can you carry me

Speak to the sky

What would the children think

1000 Years

The unhappy ending ( Lead on me)

Hooky Jo

I didn´t mean to love you

Come on everybody

Why?

The Ballad of Annie Goodbody
Comic Book Heroes (1973)
Comic Book Heroes

I´m your Superman

Weep no more

Why are you waiting

Believe in me

Misty water woman

The liar

The photograph

Bad Boy

Born out of time

Do you love your children
Mission Magic (1974)
We're gonna have a good time

It's driving me crazy

Free and easy

You can really do it

On the other side

You can't judge a book

Love is the key

You'd better think twice

Welcome to the rodeo

I want you

Just gotta sing

If we help one another

Starlight, starbright

Catch me if you can

I know that it's magic

Theme from mission magic

Bonus Track:Speak to the sky
Wait for night (1976)
Take a hand

Goldfever

One broken heart

Where´s all the love

Archangel

Jessica

Million Dollar Face

Old gangsters never die

Treat me gently in the morning

Life is a celebration
Working class dog (1981)
Love Is Alright Tonite
Jessie's Girl
Hole in My Heart
Carry Me Away
I've Done Everything for You


Light of Love
Everybody's Girl
Daddy's Pearl
Red Hot & Blue Love
Inside Silvia

Success hasn´t spoiled me yet (1982)
Calling All Girls
I Get Excited
What Kind of Fool Am I?
Kristina
Tonight
Black Is Black


Don't Talk to Strangers
How Do You Talk to Girls
Still Crazy for You
American Girls
Just One Kiss
April 24, 1981

Living in OZ (1983)
Human Touch
Alyson
Affair of the Heart
Living in Oz
Me & Johnny


Motel Eyes
Tiger by the Tail
Souls
I Can't Stop Hurting You
Like Father, Like Son

Beautiful Feelings (1978;*released 1984*)
Bruce

Just one look

The solitary one

Spanish eyes

Everybody´s cheating

Looking for the one

Cold feet

Brand new feeling

Beautiful feelings

Guenevere
Hard to hold (1984)
Love Somebody
Don't Walk Away
Bop 'Til You Drop
Taxi Dancing
S.F.O.


Stand Up
When the Lights Go Down
Great Lost Art of Conversation
Heart of a Woman
I Go Swimming

Tao (1985)
Dance This World Away
Celebrate Youth
State Of The Heart
Written In Rock
The Power Of Love (The Tao Of Love)


Walking On The Edge
Walk Like A Man
The Tao Of Heaven
Stranger In The House
My Father's Chair

Rock of life (1988)
Rock of life

Honeymoon in Beirut

World start turning

One reason (to believe)

Soul to soul

Tear it all down

Woman

Dream in colour

Hold on to your dream

(If you think you´re) Groovy
Sahara Snow (1997)
| | | |
| --- | --- | --- |
| | | Modern world |
| | | Rovianna |
| | | Scandalous life |
| | | Psychoactive |
| | | Is everybody happy? |
| | | Miss your kiss |
| | | Suzanne |
| | | Heaven |
| | | Stranger |
| | | New lover |
| | | Somewhere |
| | | Lust |
Karma (1998)
His Last Words
Its Always Something
Religion Of The Heart
Beautiful Prize
Karma
Shock To My System


Free
Prayer
The White Room
In Veronica's Head
Ordinary Girl
Act Of Faith

Alive (2000/2001)
Affair of the Heart
I've Done Everything for You
Alyson
Rock of Life
Don't Talk to Strangers
I Get Excited
Love Somebody
April 24th/My Father's Chair
State of the Heart


Medley: What Kind of Fool Am I?/Don't Walk Away/Carry Me Away/Everybody
Free
Love Is Alright Tonite
Human Touch
Jessie's Girl
Kristina
Living in Oz
Gloria
It´salwaysomething

shock/denial/anger/acceptance (2004)
Perfect
I'll Make You Happy
Will I?
God Gave You to Everyone
Idontwantanythingfromyou
Jesus Saves
Beautiful You
Wasted
Shoot Your Guru


Alien Virus
Angels of the Disappeared
Eden
Invisible Girl
My Depression
Your Psychopathic Mother
Every Night I Wake Up Screaming
Open My Eyes

The day after yesterday (2005)
1.I'm Not in Love
2.Under the Milky Way
3.Life in a Northern Town
4.Broken Wings
5.Human
6.Holding on to Yesterday
7.Baker Street


8.Waiting for a Girl Like You
9.Let's Go Out Tonight
10.For No One
11.Miss You Nights
12.Blue Rose
13.Cry
14.Imagine

Christmas with you (2007)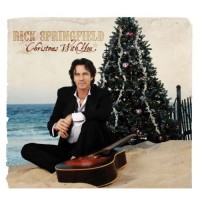 Christmas With You
The First Noel
Hark The Herald Angels Sing
What Child Is This?
God Rest Ye Merry Gentlemen
It Came Upon A Midnight Clear
Away In A Manger
Oh Come All Ye Faithfull
Carol Of The Bells
Do You Hear What I Hear?
I'll Be Home For Christmas
Silent Night
Oh Little Town Of Bethlehem
I Saw Three Ships
Deck The Halls ( With Boughs of Longboards )
Venus in Overdrive (2008)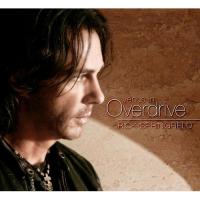 1. What's Victoria's Secret?
2. I'll Miss That Someday
3. Venus in Overdrive
4. One Passenger
5. Oblivious
6. 3 Warning Shots
7. Time Stand Still
8. God Blinked (Swing It Sister)
9. Mr. PC
10. She
11. Nothing Is Ever Lost
12. Saint Sahara
My Precious Little One (2009)
1. Don't Keep the Sandman Waiting
2. My Precious Little One
3. Another Rainy Night
4. Catch a Kiss
5. Say Goodnight
6. Night Is a Friendly Color
7. Dreamtime Faeries
8. Sweet Dreams
9. Sleepy Children
10. Up the Wooden Hills to Bedfordshire